MegaSpaceFighter Productions started as a home studio, founded by Kamil Janko in 2010. Today, it is a full-fledged company based in the capital of Poland, created by a team of several specialists in their fields.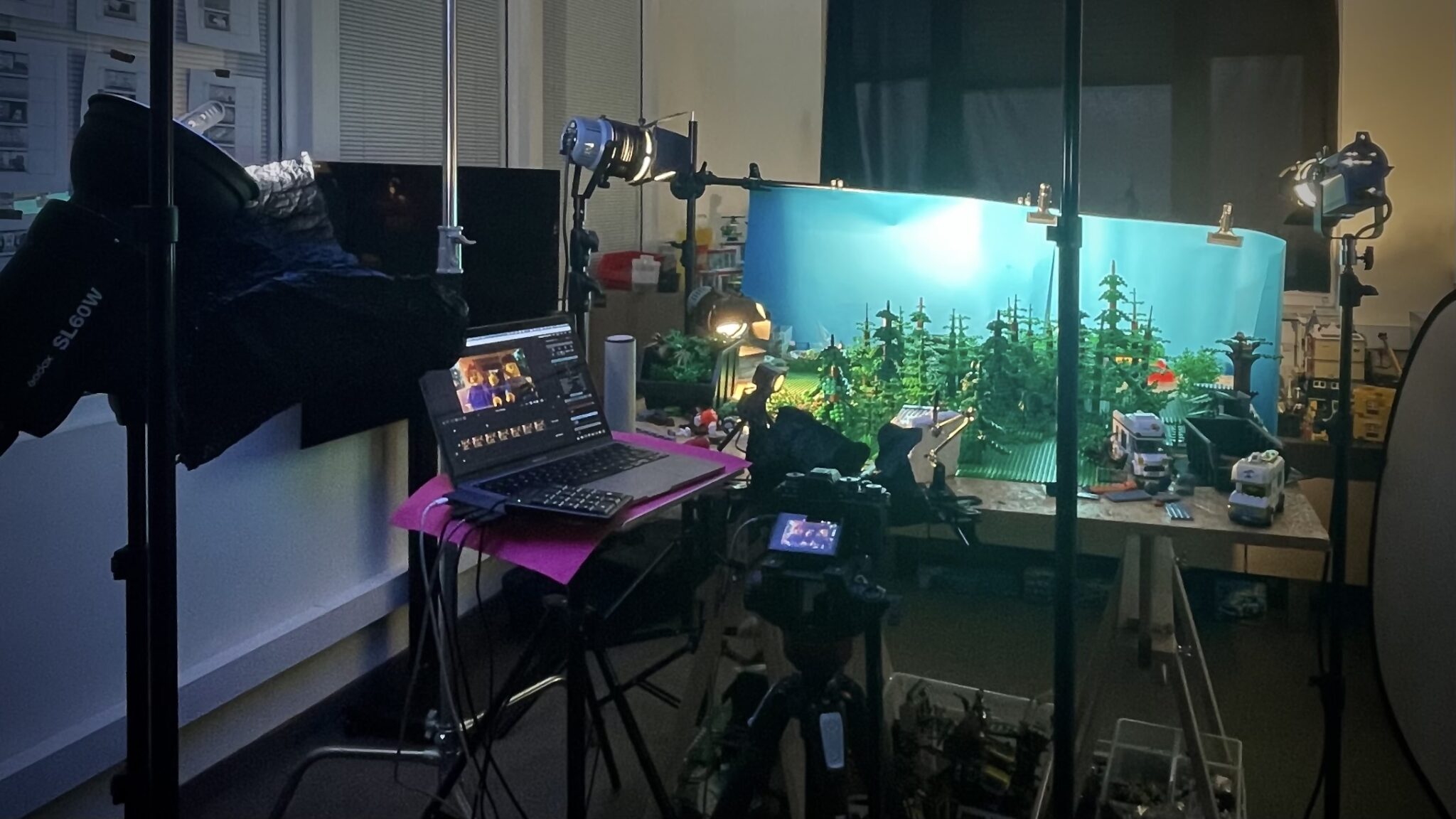 The studio deals with the comprehensive production of stop-motion and computer animations, commercials and short feature films.
Absolwent Automatics control and robotics, electronics and telecommunication, informatics (specjalizacja informatyka) – kierunku wykładanego w j.angielskim na Politechnice Śląskiej. Pół roku spędził na studiach w Wielkiej Brytanii w University of Bradford, pracując przy tym dorywczo na planach filmowych. Co więcej, dzięki sukcesowi na Grand Video Awards 2019 studiuje na kierunku reżyserii filmowej w Warszawskiej Szkole Filmowej. 
Prowadzi kanał na YouTube ze swoimi animacjami tworzonymi w zaciszu domowym. Do tej pory uzbierały one ponad 15 milionów wyświetleń i są nagradzane na festiwalach filmowych w kraju i za granicą. 
Poza nimi realizuje również filmy aktorskie jak ,,Cofnąć czas na Karskiego" emitowany w TVP Historia (pomimo, że został zrealizowany, gdy uczęszczał jeszcze do liceum zebrał kilka nagród), czy ,,Red Dream" wykonany na międzynarodowy konkurs NASA i SciArt Exchange, w którym to film dostał się do finału jako jedynej ekipy z Polski, a przy tym był oceniany m.in. przez reż. ,,Rogue One: A Star Wars Story" – Garetha Edwardsa. Aktywnie poszerza swoją wiedzę filmową uczestnicząc w festiwalach filmowych jak CamerImage, plenery Film Spring Open czy Transatlanyk. 
Jako inżynier realizuje również techniczne projekty, w tym autorskie, jak programowalna jazda kamerowa nazwana MSF Slider czy różnorakie programy komputerowe i na urządzenia mobilne.
BlackMagic Cinema Camera 2.5k
Fujifilm X-T3
Fujifilm 18-55/2.8-4 XF R LM OIS (OEM) lens
AF-S DX NIKKOR 18-200mm f/3.5-5.6G ED VR II lens
AF-S NIKKOR 28mm f/1.8G lens
Venus Optics LAOWA Probe 24 mm f/14 Macro 2:1 lens
Manfrotto 055
Manfrotto 502AH
MSF Slider (our own construction )
MacBook Pro (13-inch, M1/16GB/1TB, 2020)
Iron Ha-Mac (workstation)
Microsoft Surface Pro 4
Lacie Rugged 4TB Thunderbolt
Lacie Rugged 2TB USB-C
Lacie Tower 2TB
Samsung SSD T5 1TB
3D printer Prusa i3 MK3
Godox SL-60
Amaran 60d
150W, 300W, 650W tungsten lights with Fresnel
Multiple Softboxes & LED lights
Stop-motion rigs
Multiple c-stands and other stands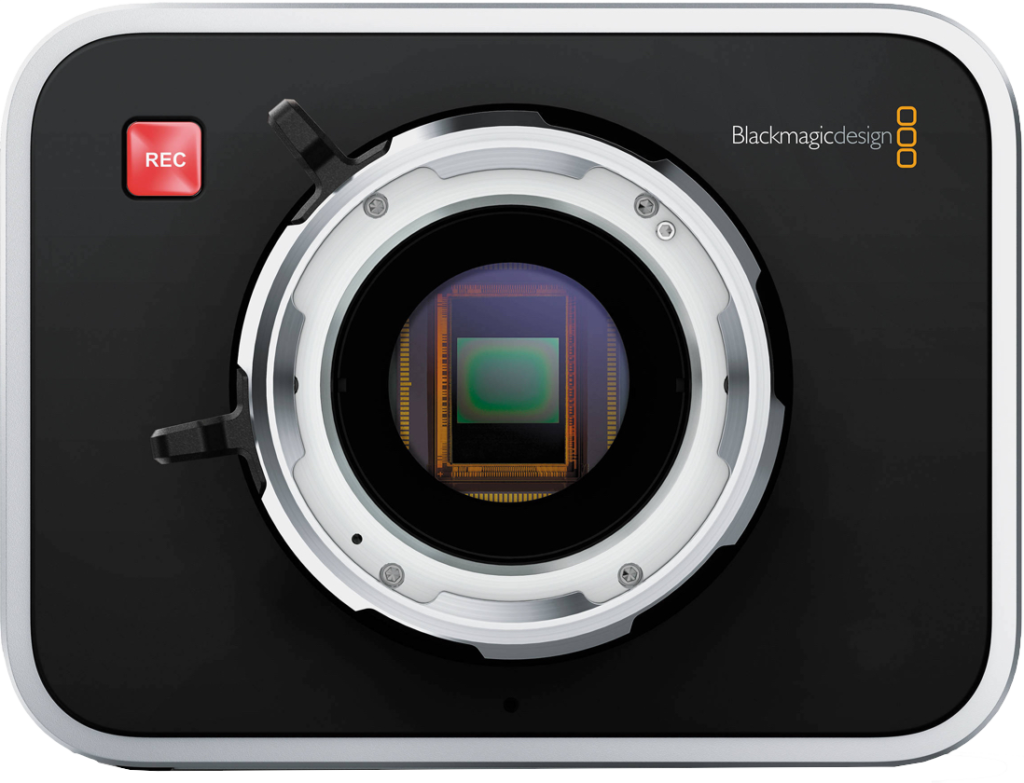 Film:
Final Cut Pro X
Apple Motion 5
DaVinci Resolve
Dragonframe 4
BMD Fusion
After Effects
Autodesk Maya
Blender
Pixelmator Pro
Bricklink Studio
Dev:
C/C++ and basics of Java SE and EE
STM32, Arduino and Raspberry Pi
Xcode
Visual Studio Code
Qt Creator
STM32CubeIDE
CLion
Unity 3D
Fusion 360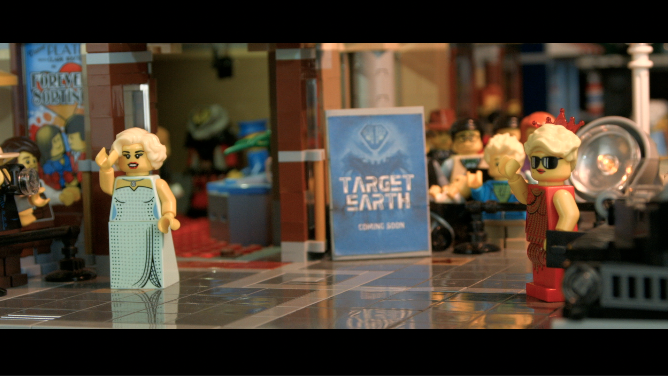 Our work has been appreciated at many film festivals.
Among others on:
Grand Video Awards 2019 - Main award (Poland)

Grand Video Awards 2020 - Main award for the best videotutorial (Poland)

Long Story Short Film Festival (Poland)

Grand Prix & Audience Award – X KFA KLAPS (Poland)

12th OFFeliada Film Festival - Special Award of the Festival Director "ROZENKRANC" (Poland)

5 Stars Award – British International Amateur Film Festival 2019 (UK)

35th Upto21 International Film Festival - Distinction in the category of the best animation (Poland)

Project Mars Competition – Finalist (USA)

FF Kaliszfornia - Special Jury Mention (Poland)

11. KFA KLAPS – Main Competition (Poland)

Konkurs Filmów Odrzutowych Hyde Park 12. Kameralne Lato - Official Selection (Poland)

35th Upto21 International Film Festival - 3rd place from the Wola district Jury (Poland)

Grand Video Awards 2018 - Nomination in Hobby category (Poland)

20. FFA Filmowe Zwierciadła - 3rd place (Poland)

O!PLA 2019 - official selection category OFF&GO! (Poland)

Brickfilmer's Guild Festiwal 2017 - nomination in 5 categories (web)

18. Międzynarodowy Festiwal Filmów Nieprofesjonalnych ,,Kochać człowieka" - official selection (Poland)

Film Competition "Rzutem na Taśmę" 2019 - Distintion (Poland)

XVI Ustecki Festiwal Filmów Amatorskich UFF(o)A 2019 - 2nd place (Poland)

65th Ogólnopolski Konkurs Filmów Niezależnych im. prof. Henryka Kluby OKFA - Official selection (Poland)

Up-and-going 15. Intern. Film Festival Hannover – Official selection (Germany) 

Konkurs Filmów Odrzutowych Hyde Park – 12. Kameralne Lato - Main Award (Poland)

Independent Film Competition 11. Solanin in Nowa Sól - Distinction (Poland)

11. KFA KLAPS – Official Selection (Poland)

FF Kaliszfornia – Category: Młoda Kaliszfornia (Poland)

7th Cine Brick International Brick Film Festival - official selection (Portugal)

Young Animation Festival of Polish Animated Films - Main Competition (Poland)

Brick Stars 2018 - 3rd place, international LEGO animation competition organized by the French animators forum (France)

36th International Film Festival UpTo21 – 3rd place

Brickfilmer's Guild Festiwal 2021 – nomination in 9 categories, best fan film in the Star Wars universe (web)
Brick Stars 2021 – 1st place, international LEGO animation competition organized by the French animators forum (France)